Before I start, I just had to tell you I've decided not to use CommentLUV. I had a lot of hope for this tool but it has thrown pie in my face. So, I ate it. I'm back to the old crappy but trustworthy blogger commenting system. Enough said.
I've been doing a lot of reading lately. I have five books to review but I can only do three today - I read all three on Kindle.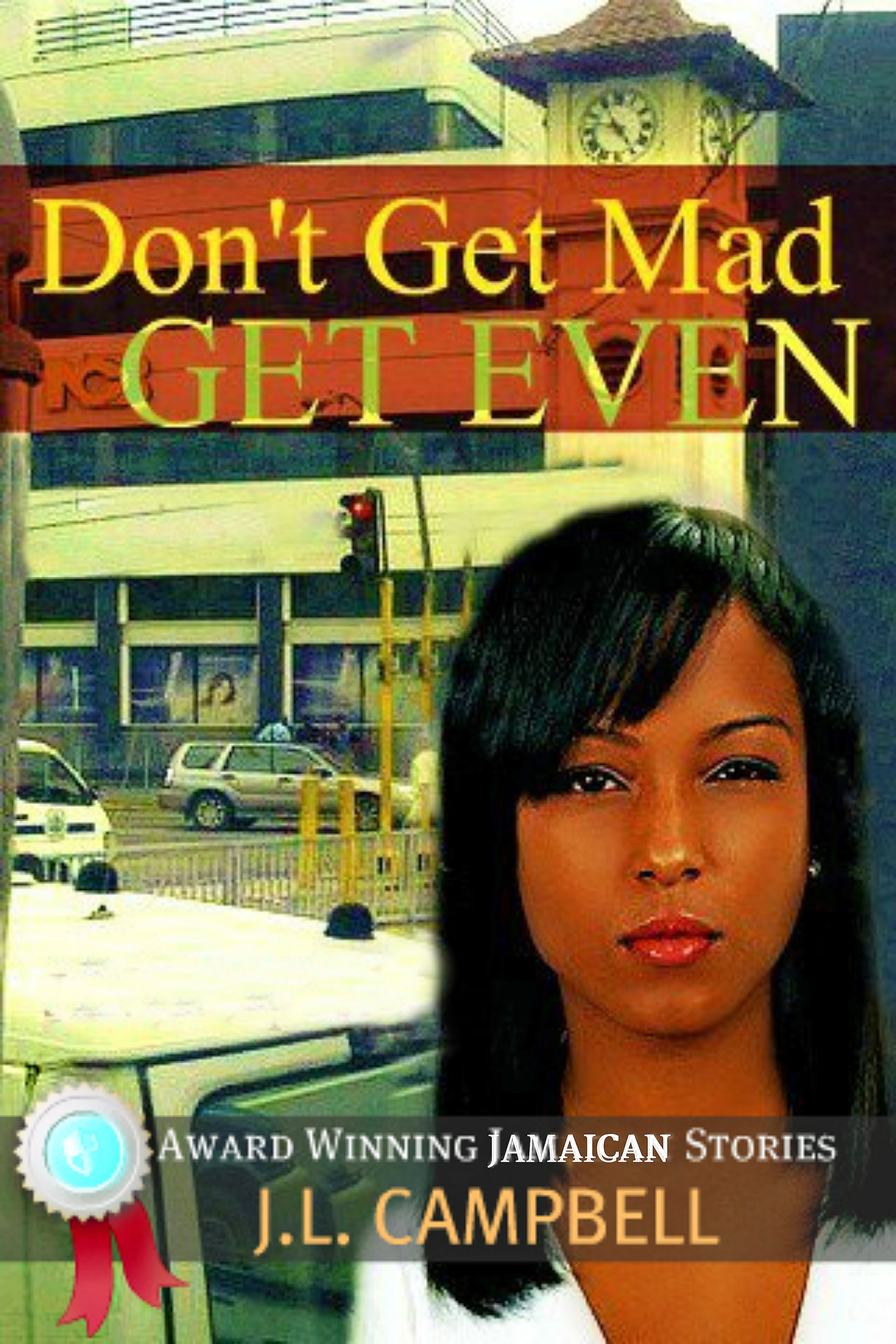 (1)
Don't get Mad, Get Even by JL Campbell
What is it about?
What choices do you have when you are abused, cheated on and left with a trail of broken promises? Don't Get Mad…Get Even. Take an inside look at Jamaican culture and lifestyle through a collection of award-winning stories. You will laugh, cry and commiserate with a compelling cast of characters, who conquer their challenges in unique ways.
What did I think?
This is a collection of five short stories. I've become a fan of these little guys because they're short and they often pack a punch. And these do pack a punch--often literally. I felt for all the characters in the stories and I learned a lot about the male/female relationship in Jamaican culture. Pick it up, you can't beat the price.
Buy it here for $0.99
(2)
Progressive Dinner Deadly by Elizabeth Spann Craig
What is it about?
To the residents of the sleepy town of Bradley, North Carolina, hardworking Jill Caulfield seemed beyond reproach. She volunteered at the women's shelter, worked at the church preschool, cleaned houses for extra money, and actually enjoyed yard work. And she was nothing less than a saint to cheerfully put up with her unemployed, skirt-chasing, boozer of a husband. When intrepid octogenarian sleuth Myrtle Clover caught Jill, her new housekeeper, peering into her medicine cabinet, she should have been upset. But discovering that Jill wasn't such a squeaky-clean goody-goody made her vastly more interesting in Myrtle's eyes. Myrtle would have happily continued figuring out what made Jill Caulfield tick. If Jill hadn't foolishly gone and gotten herself murdered, that is.
What did I think?
I love Myrtle! I loved the first cozy and loved the second. Sure, you've got an 80 year old solving mysteries but that's what makes it so fun. Well, that and the cat. In this book, Myrtle has a cat and that cat just cracked me up. The mystery was all right--I didn't really care much for the victim, so it was hard to feel for her when she died. I didn't really try to solve the mystery before Myrtle, I wanted to see how she went about questioning her neighbours. There was one scene where she staged a garage sale to question a witness--that was funny.
Buy it here for $2.99
(3)
Roxanne in La La Land by LA DeVaul
What is it about?
"But forget love, I am pursuing my dream to become a famous movie star. I moved to L.A. to be successful, and be successful I will. I'm just not getting any parts yet. Which totally sucks. Success is the only thing I really want in life. Besides love. Success and love. Sigh…"
What did I think?
It's a fast, light-hearted book about a young girl hoping to find love and fame. I know one person had issues with the fact she harped on modesty and church but that didn't bother me. Although, if modesty is important, I'm not sure acting/modeling is the profession to get into. Only one thing did bother me, the character drank alcohol--a lot of it. Just because I don't drink--not because of religion but because I used to drink a lot--doesn't mean I hate everyone drinking, but I felt the character didn't give enough reason to drink the amounts she did and that bothered me. Also, a newby drinker who drank as much as she did, would probably be dead. But, perhaps I'm just sensitive about it, what do I know...LA DeVaul is a debut writer (in fact, most of you probably know each of these writers) and I know it would mean a lot to them if you picked up their book. Even if you don't like the book or the genre, you'll know you're helping out fellow writers.
Buy it here for $3.99